Due to the possibility of ice and snow causing hazardous conditions through tomorrow, we will be implementing our Flexible Instructional Day (FID) Plan. All students will participate in instruction from home on Thursday, February 3, and all school buildings will be closed. Students are to log into their Google classrooms and complete classwork during the regularly scheduled school day. Information regarding FID procedures was sent home with students previously and can be found on the homepage of the District website
www.sharonsd.org
. If your child was absent from school today, materials for the FID can be picked up in the school offices until 4 PM today. All extracurricular activities for 2/3 are still scheduled and no activities will begin prior to 3 PM. Again, all students will participate in instruction from home on Thursday, February 3, and all school buildings will be closed.

Due to weather related issues, all Sharon City Schools will operate on a two hour delay tomorrow, January 21st. Students are to report to school two hours after the regularly scheduled start time. This delay does not effect the schedule for the Case Ave. Elementary Virtual Learning day scheduled for tomorrow.

On Friday January 7th and Monday January 10th the Sharon M/HS will be operating virtually. All Middle/High School students will participate in learning from home by logging into their assigned Google Classrooms using their Chromebooks. Students will return to school face to face on Tuesday, January 11th. This is only for the Middle High/School. All elementary buildings will continue with in person learning. Students will be required to log into their Google Classrooms and join the teachers' Google Meetings during their regularly scheduled class periods to be counted as in attendance for the school day. First period login begins at 8:00 AM. All assignments must be completed by the due date. Bagged lunch will be available at the building on both days for students to pick up between 11:00 AM and 12:00 PM. Those students traveling to the building for lunch will be excused from Google Meets during lunch time, but are still required to complete all course assignments. Due to an excessive number of staff illness, we are unable to operate in person at grades 7-12. Please know, this action is not a result of student attendance concerns and therefore, all athletic and extracurricular events will continue as planned. Saturday detention is still in session.

Mr. Fitzgerald - I hope everyone had a good Christmas break and enjoyed time with family and friends. On Tuesday January 4th we will return to classes for the 21-22 school year. As we all know it has been a challenging year thus far as Covid continues to challenge us in a variety of ways. Over the first four months we have faced many issues that have had an impact on the way our school operates. Effective with our return to school we will be changing how we address behaviors that have an impact on the educational setting. Please see the attached letter for these changes and please share with your student(s). This letter will also be mailed home upon our return to school as well discussed with all students. We are dedicated to providing all students with a quality education and one that is free of disruptions. Thank you.
https://5il.co/13mtc
Dear Sharon City School Community, On Friday evening, December 10, 2021, the Pennsylvania Supreme Court voted to affirm the Commonwealth Court's ruling which voided the Department of Health's school masking mandate on the grounds that it violated the rulemaking process proscribed by the Regulatory Review Act. As such, the PA mask mandate was vacated immediately. Therefore, as of Monday December 13, 2021, the wearing of masks within all Sharon City School District buildings will be optional. Please note that this does not prohibit the State or the Sharon City School District from instituting a mask mandate in the future, however, at the present time masks in school are optional.

Sharon High School Choir is proud to be part of Carols & Choirs at the Casino that will be held outdoors at the Buhl Park Casino on Saturday, December 4, 2021 starting at 5:30 pm.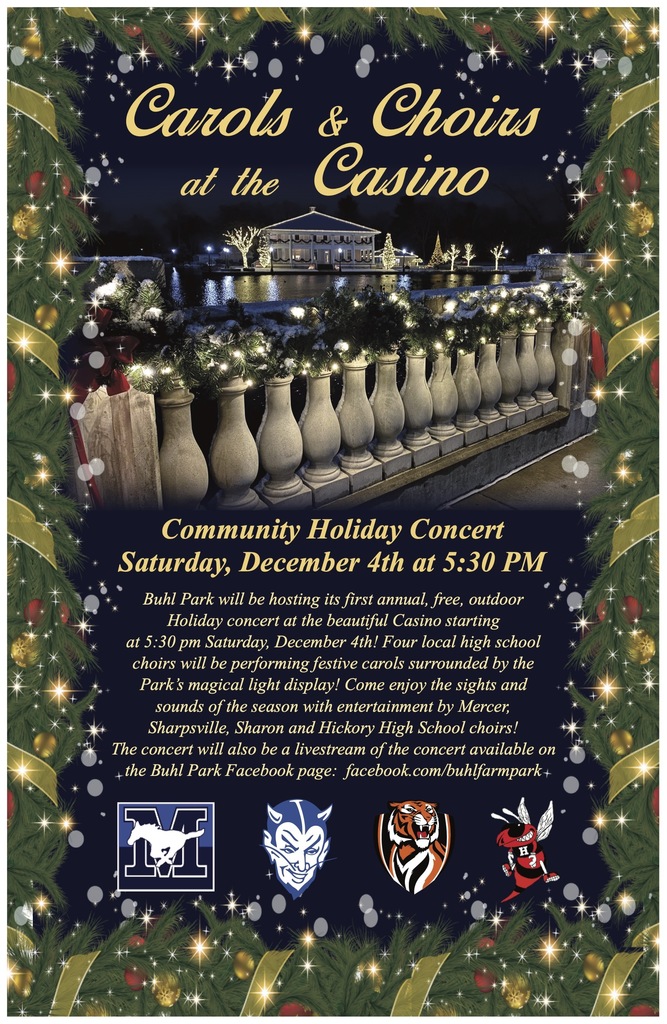 ATTENTION!! Learn to Swim classes are canceled this week (10/19-10/23/21).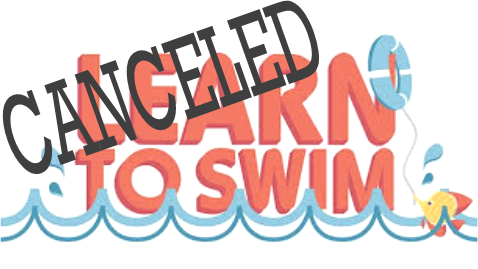 Sharon High's Cross Country team celebrated Senior Night by recognizing Sean Burns and Michael Unrue after they ran their last race at Buhl Park. Great job and Congratulations!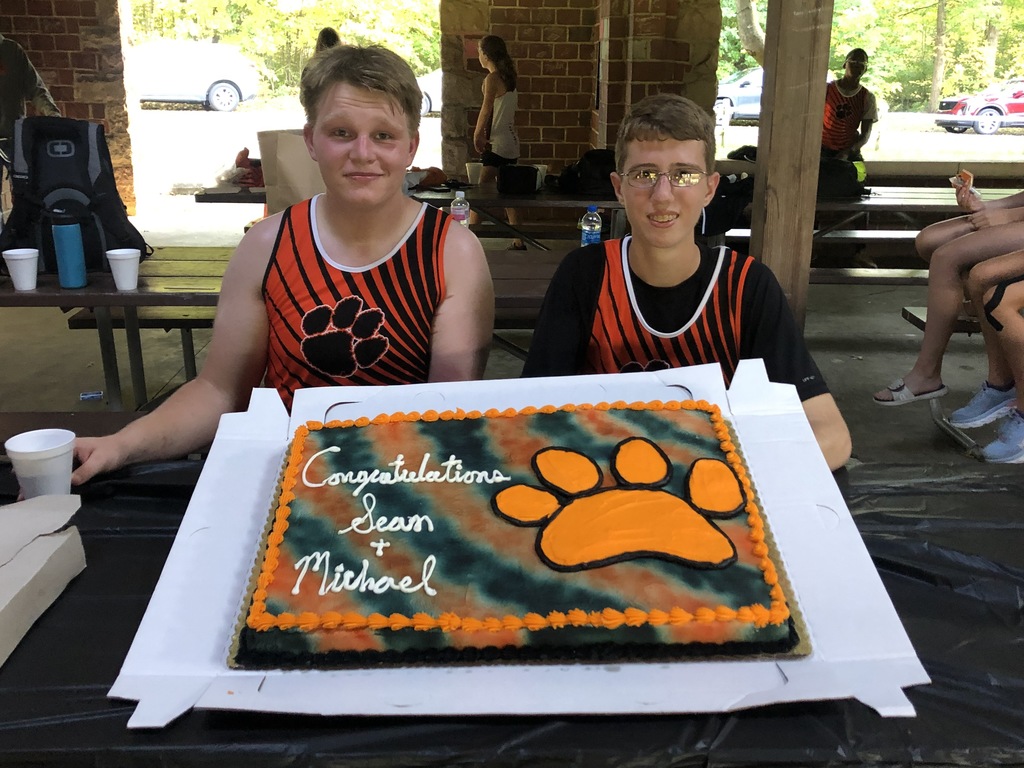 This school year, the District's Special Education Department is going through the cyclical monitoring process. This occurs every 6 years. Parent surveys are part of the monitoring process. If you have a child with an IEP in Sharon Schools, please go to
http://apps.leaderservices.com/ParentSurvey
to complete the survey. Your participation in the survey is completely anonymous and very much appreciated.

Parent-Teacher Conferences will be held on Tuesday, September 21, 2021 from 5:00 pm - 6:30 pm at each of our elementary schools. All parent-teacher conferences must be scheduled in advance through your child's teacher. Please look for conference sign-ups from your child's homeroom teacher in the near future.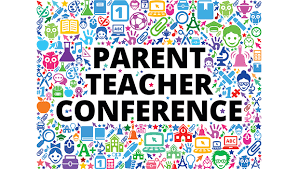 ALERT: MASKS ARE NOW REQUIRED IN ALL SCHOOL BUIDLINGS Governor Wolf announced today that masks are mandated in all Pennsylvania K-12 schools by order of the Pennsylvania Department of Health. As a result, starting tomorrow morning, the Sharon City School District will require all students, teachers and staff to wear masks when inside District buildings. Our goal is to protect our students and staff and keep our students in the classroom. Again, beginning tomorrow, all staff and students are required to wear a mask in school. Thank you for your continued cooperation and support while we navigate through this pandemic.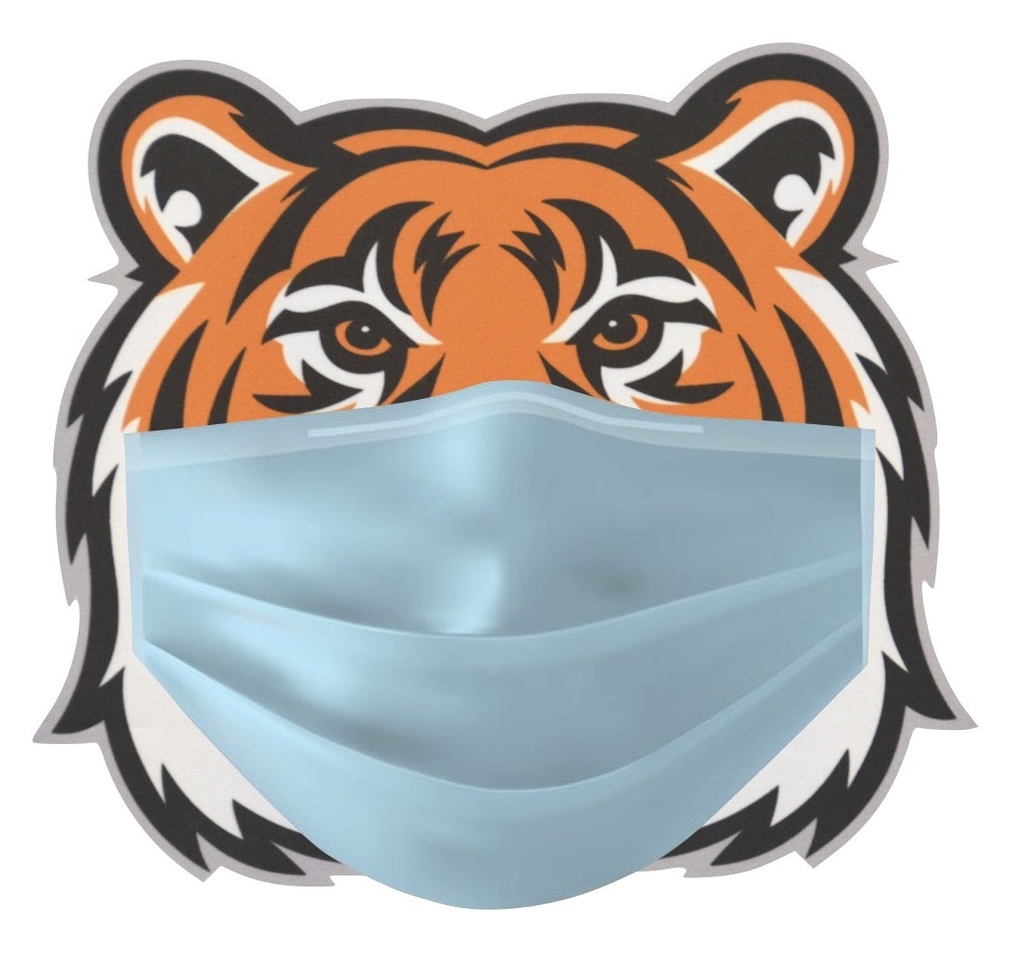 Sharon City Cyber Academy Orientation Wednesday, August 25, 2021 (Case Avenue Elementary School Library) 10:00 am - K-Grade 2 11:30 am - Grades 3-5 Thursday, August 26, 2021 (Sharon High School Cafeteria) 4:00 pm - Grades 6-8 5:00 pm - Grades 9-12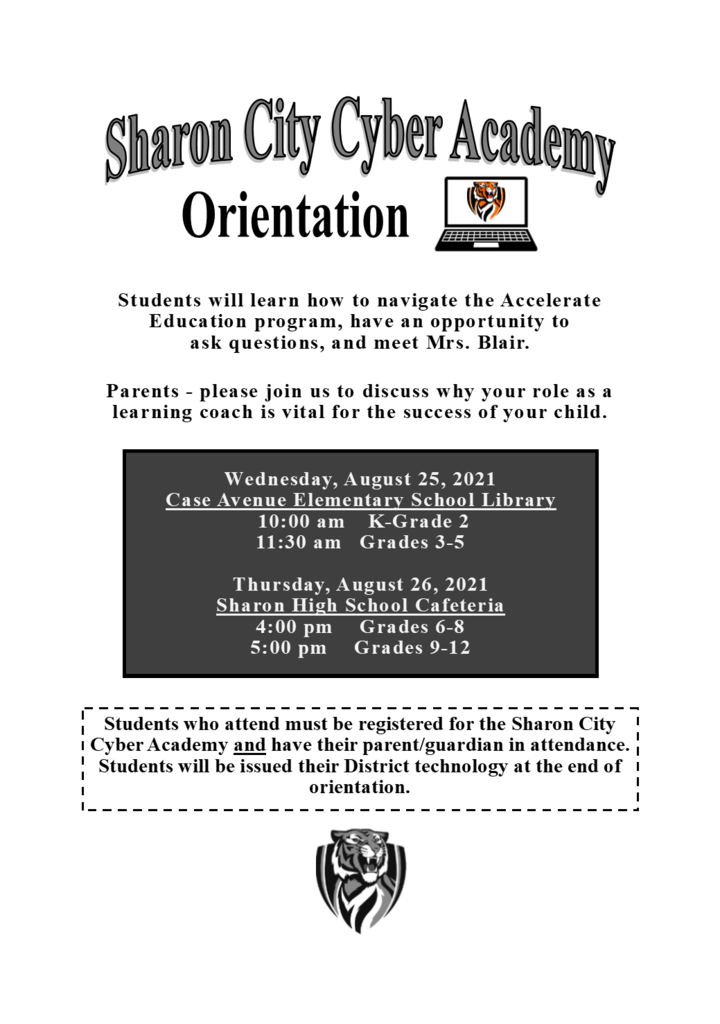 Join us on Wednesday, August 25 at 7:00 pm for Meet the Tigers!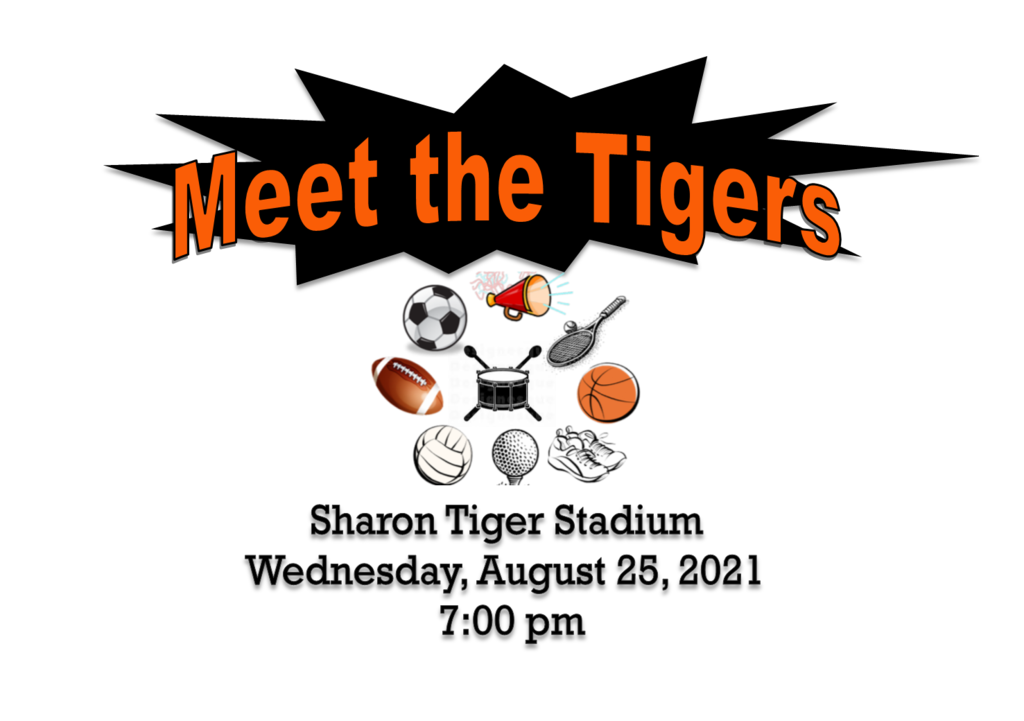 Dear Sharon Community my name is Bill Gathers and it is both an honor and a privilege to serve as the interim superintendent for the Sharon City School District upon the retirement of Mr. Calla. Having grown up here and being a proud graduate of SHS, this is a community that I have always held close to my heart. I thank the Sharon City School Board for entrusting me with the important role of leading our cherished school district. As the interim, my main goal is to work collaboratively, efficiently, and effectively with all the administration, faculty, and staff to continue to ensure that our students receive the very best education and to provide a smooth transition as the School Board conducts the important work of searching for a permanent superintendent. There is no doubt that the last two school years have been very challenging for all educators, students, and families as a result of the COVID-19 pandemic, however, we are anticipating returning to the classroom for the start of school on August 30, 2021 with masks being optional at this time. Although there will be no virtual component of the daily classroom, we have available an at-home cyber selection in the form of the Sharon Cyber Academy should parents wish to avail themselves of this option. Please note that either choice provides a pathway to a Sharon High School Diploma. I know that most students and parents are eager to return to school with a fresh start, however, we must continue to monitor conditions both within our state, county, and community and be ready to adjust to various mandates and recommendations from the CDC, the Department of Health, and the Commonwealth should conditions worsen. We will also be continuing the cleaning protocols, the entry monitoring, and the social distancing of 3 feet for the health and safety of all. I look forward to meeting all the faculty, staff, students, and parents in the next few months and wish everyone a successful start to the 2021-22 school year here within the Sharon City School District. William D. Gathers, Ed. D. Interim Superintendent

Due to the construction at the high school, the Case Avenue office is without phone or internet. They are also unable to send Class Tags! There are staff in the office 8:00-3:00 and apologize for the inconvenience. They are hoping to be back and running by middle of next week.

All District schools will be open beginning on Monday, August 9, 2021. New students may be registered at the schools from 8:30 am to 2:30 pm. To register, you must bring the child(s) birth certificate, Social Security card, and immunization record. You must also provide proof of residency. If you have any questions, please contact the school.


Please join us on Friday, July 30 at 2:00 pm as the Tiger Kittens/Men of Note perform their summer program in the auditorium of Sharon High School. If you plan to attend, please park and enter through the Forker Boulevard doors. We hope to see you there!

Good afternoon. This is a construction update for our Middle and High School students and families. The main entrance of Sharon Middle High School will be under construction beginning tomorrow, Thursday, June 30 at 8 am. Anyone needing access to the MS/HS should use the East parking lot entrance (Forker Blvd.) until this site reopens.

The Sharon Tiger Athletic Department is proud announce that our 2020-21 Girl's Softball and Girl's Track/Field teams are well represented on this year's D10 All-Region teams. The following student-athletes have earned All-Region honors: Softball Region 4: Iresha Norris 1B (second team); Katie Krecek OF (second team). Track and Field: Gianna Labbiento (Runner of the Year, first team 800 and 1600), Natalie Osthiemer (first team 3200), 3200 Relay Team (first team - Abby Douglas, Megan Messina, Labbiento and Osthiemer). Natalie Osthiemer (second team 1600). Congratulations to all of our student-athletes and to coach Divens and all of our Tiger coaches and players.

We need your help. There are only a few days remaining before the 2021 state budget is finalized, and despite a $3 billion surplus in state funding, we're hearing that there is currently no plan for either a massive increase in education spending or an equity supplement for the most dramatically underfunded districts in Pennsylvania. Pennsylvania's students can't afford to go another year without anywhere close to the resources they need to access equal educational opportunities. The most underfunded districts serve a disproportionate share of the Commonwealth's students of color, students living in poverty, students with disabilities, and English learners. And modest increases in basic education funding to all 500 districts won't bring these districts anywhere close to adequacy for generations. But it's not too late. If we band together to demand relief for the districts with the fewest resources to meet their students' needs, we can make sure lawmakers give every child in Pennsylvania a chance to succeed. That's why we're calling for a $100 million Level Up supplement fund to accelerate resources through the Basic Education Funding Formula to the 100 most underfunded school districts in the Commonwealth. Please take five minutes today to call Governor Wolf and your state legislators and tell them you support leveling up Pennsylvania's most underfunded districts. Together we can make a difference for Pennsylvania's students!