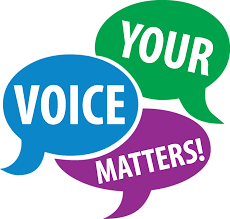 School Climate
Dawn Blair
Tuesday, December 04, 2018
Attention Parents:
This year, Sharon Middle/High School is again gathering data on students', staff, parents' and community members' perceptions of the school climate. This data will help the school leadership team and staff to identify areas of strength and areas for improvement.
Please let us know what you think of the middle/high school's climate by completing an anonymous survey at: www.paschoolclimatesurvey.org. Further information about this survey has been mailed out to all parents.
When you reach the survey website, please click on the link in the blue box and enter the passcode below:
Passcode: VU7L9P
The survey will be open until December 21, 2018. Please help us improve the school climate by taking 5-10 minutes to complete this survey.
Yours in Education,
Sharon Middle/High School Administration