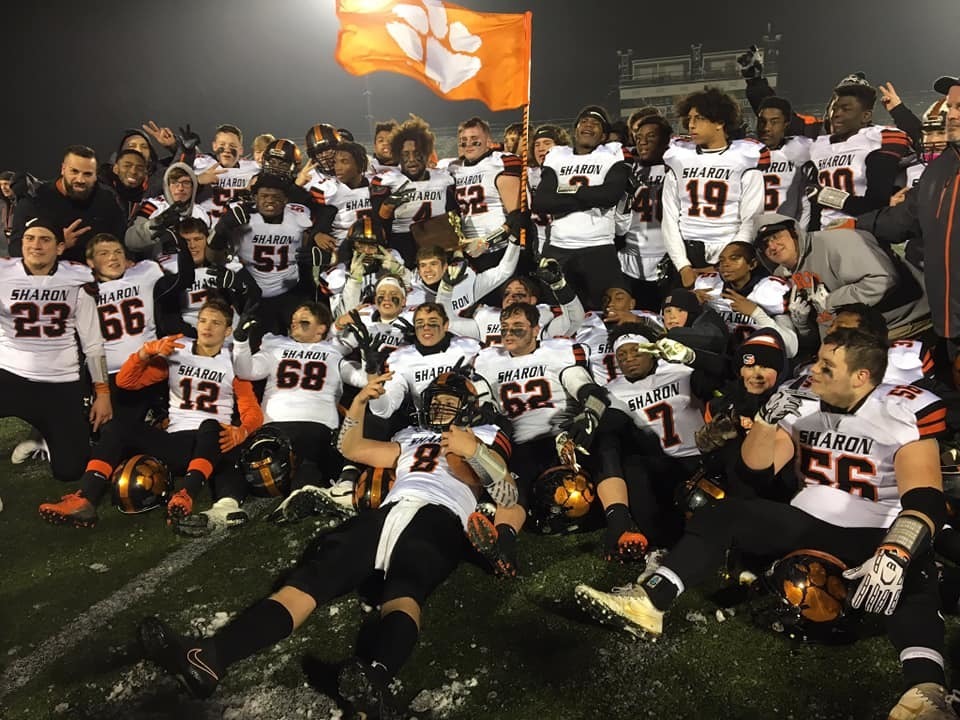 Sharon Tigers Back-to-Back D10 3A Champs!
Michael Calla
Saturday, November 17, 2018
The Sharon High Tigers football team won their second consecutive PIAA District 10 Championship at Slippery Rock University on Friday, November 16, 2018. The Tigers avenged a regular season loss by beating the previously undefeated Grove City Eagles 23-6. The Tigers reached the finals by knocking off both the Fairview Tigers and the previously undefeated Mercyhurst Prep Lakers. Sharon will face the District 5/6 Champion in the the PIAA 3A State Championship tournament.