News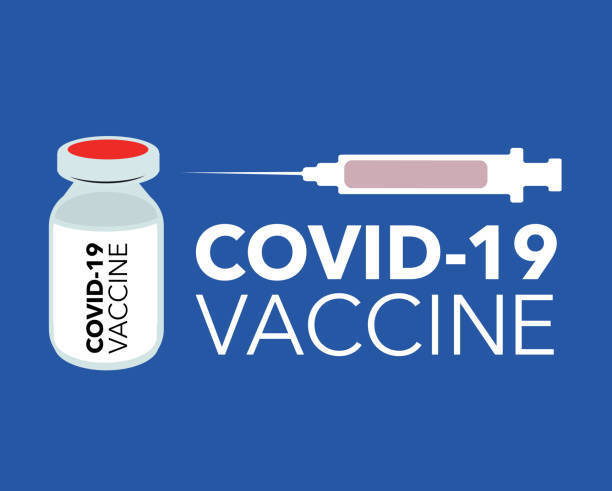 UPMC Health System will be hosting a free Covid-19 Vaccine clinic on Tuesday June 22nd from 2pm – 8pm at Hickory High School. While open to the general public, this...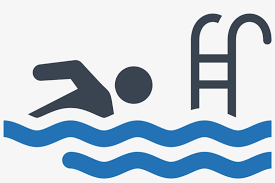 Registration for the fall session for the Sharon Learn to Swim program will be on Saturday August 21, 2021 from 10:00 am-12:00 pm at Sharon High School. Classes are...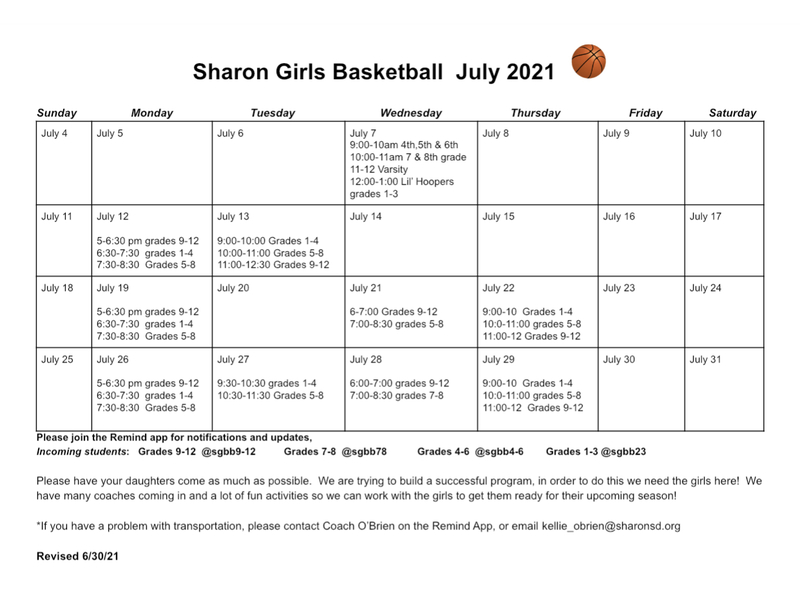 Attention Girls Basketball Players: Please check out the summer calendar for all grade levels. Any questions, please email kellie_obrien@sharonsd.org
SEE ALL NEWS
LIVE FEED

Amy Hammond
13 days ago
SAVE THE DATE! 😎 Sharon MS 7th Grade Orientation-August 24th! 9:00-12:00 P.M. Hey new 7th graders and parents of Sharon MS! Our Orientation Planning Team is working hard! Letters are being folded! Plans are being finalized! More information is coming soon! We can't wait to meet you and for you to see what we have planned! Be sure to look in your mailbox for orientation information!🐾

Michael Calla
about 1 month ago
The Sharon Tiger Athletic Department is proud announce that our 2020-21 Girl's Softball and Girl's Track/Field teams are well represented on this year's D10 All-Region teams. The following student-athletes have earned All-Region honors: Softball Region 4: Iresha Norris 1B (second team); Katie Krecek OF (second team). Track and Field: Gianna Labbiento (Runner of the Year, first team 800 and 1600), Natalie Osthiemer (first team 3200), 3200 Relay Team (first team - Abby Douglas, Megan Messina, Labbiento and Osthiemer). Natalie Osthiemer (second team 1600). Congratulations to all of our student-athletes and to coach Divens and all of our Tiger coaches and players.

Michael Calla
about 1 month ago
We need your help. There are only a few days remaining before the 2021 state budget is finalized, and despite a $3 billion surplus in state funding, we're hearing that there is currently no plan for either a massive increase in education spending or an equity supplement for the most dramatically underfunded districts in Pennsylvania. Pennsylvania's students can't afford to go another year without anywhere close to the resources they need to access equal educational opportunities. The most underfunded districts serve a disproportionate share of the Commonwealth's students of color, students living in poverty, students with disabilities, and English learners. And modest increases in basic education funding to all 500 districts won't bring these districts anywhere close to adequacy for generations. But it's not too late. If we band together to demand relief for the districts with the fewest resources to meet their students' needs, we can make sure lawmakers give every child in Pennsylvania a chance to succeed. That's why we're calling for a $100 million Level Up supplement fund to accelerate resources through the Basic Education Funding Formula to the 100 most underfunded school districts in the Commonwealth. Please take five minutes today to call Governor Wolf and your state legislators and tell them you support leveling up Pennsylvania's most underfunded districts. Together we can make a difference for Pennsylvania's students!

Michael Calla
about 1 month ago
The Sharon City School District is looking to fill the following positions: Part-time Dental Hygienist Boys Varsity Soccer Head Coach CoED Middle School Soccer Coach Contact the Superintendent's office at 724-983-4000 for additional information.

Michael Calla
about 1 month ago
Good morning from the Sharon City School District. As we end this wild and crazy school please accept our heartfelt thank you for sharing your children with us! We also want to remind our families once again, to make sure that all District owned Chromebooks, chargers and hot spots have been returned by noon tomorrow to your child's building. If all equipment is not returned, the family will be subject to any and all costs related to their collection. Have a safe and wonderful summer!
SEE ALL POSTS