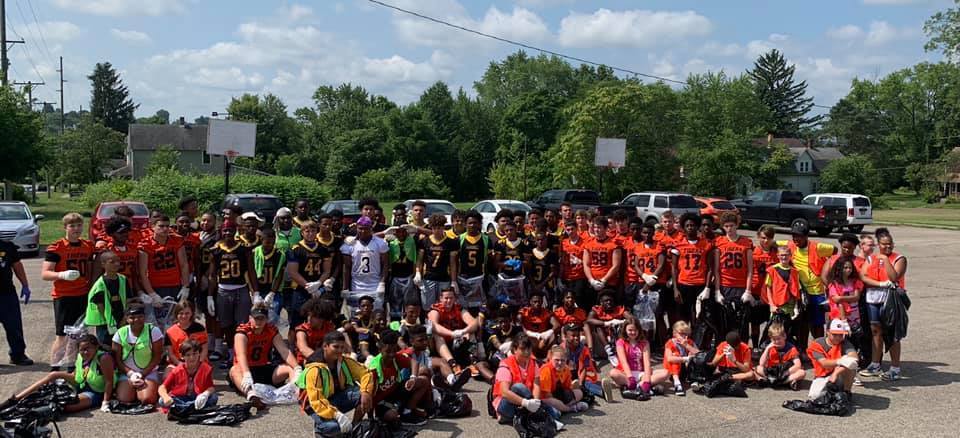 Sharon & Farrell Students Clean Up The Community!
Michael Calla
Tuesday, July 09, 2019
Backyard rivals Sharon and Farrell joined forces to complete a neighborhood cleanup project. Over 18 blocks were cleaned up during this great event! Students from the Sharon and Farrell 21st Century Community Learning Center (COOL Program) along with members of both School's varsity football teams participated. A special thank to goes out to Our Gangs Lounge for lunch. We are happy to "Be Part of the Change!!